Rio-Carnival.net is a receptive tourism agency that has been operating for over 15 years offering
packages for the public that wants to enjoy the carnival in the wonderful city, performing
especially to take revelers to enjoy one of the greatest shows on earth: The
Samba school parades at the SAMBÓDROMO in Rio de Janeiro, just choose the package
which suits you best.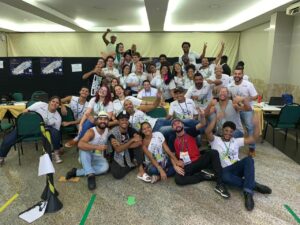 Founded in 2006, Rio-carnival.net began its journey of selling tickets with a
of delivery, being a pioneer in online sales, taking hundreds of people to have fun in the
carioca carnival. In 2017, the agency reached a historic milestone, taking more than 13 thousand
people to the SAMBÓDROMO in Rio de Janeiro, with a customer service team of
excellence.
Need more information about Rio-carnival.net? Please contact us.